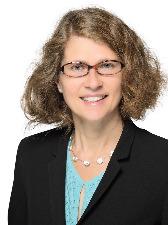 Susanne Schiffler hat in Münster, in Berlin und in Washington, D.C. gelebt. 2009 zog sie nach Frankfurt um. Sie ist Historikerin und wurde 2012 von der Stadt Frankfurt als Gästeführerin lizenziert. 2019 hat sie an der beruflichen Qualifizierung des Bundesverbands der Gästeführer in Deutschland (BVGD) teilgenommen und ist damit nach europäischem Standard lizensiert (DIN EN 15565).

Das Motto ihrer Führungen stammt von Gotthold Ephraim Lessing: Geschichte soll nicht das Gedächtnis beschweren, sondern den Verstand erleuchten.
Frankfurt - ein erster Eindruck
Frankfurt für Kenner
Frankfurt für Kinder
Kaisersaal
Die Paulskirche - Wiege der deutschen Demokratie
Goethehaus
Goethe-Rundgang plus Goethehaus
Banken und Wirtschaft in Frankfurt
Jüdisches Frankfurt
Westend
EZB und Ostend
Frauen in Frankfurt
Die Frauenbewegung in Frankfurt
1968 in Frankfurt
Der Häuserkampf in Frankfurt

Führung außerhalb Frankfurts:
Das jüdische Erbe in den SchUM-Städten Worms und Speyer - die Wiege der ashkenasischen Theologie und Kultur (UNESCO-Weltkulturerbe)

Ich gehe gerne auf Ihre individuellen Wünsche ein!
.
Susanne Schiffler lived in Münster, Berlin and Washington, D.C. In 2009, she moved to Frankfurt. As a historian, she has been a certified tour guide for the city of Frankfurt since 2012. In 2019 she was awarded certificate DIN EN 15565 which is the European equivalent for a British Blue Badge Guide.

This quote of the German author Gotthold Ephraim Lessing is the inspiration for her tours: "History should not burden your memory, but enlighten your mind."
Frankfurt - First impressions
Frankfurt in detail
Frankfurt for children
Kaisersaal
Paulskirche - cradle of German democracy
Goethehaus
Goethe walking tour plus Goethehaus
Banks and economy in Frankfurt
Jewish Frankfurt
Westend
European Central Bank and Ostend
Women in Frankfurt
The Women´s Movement in Frankfurt
1968 in Frankfurt
The Squatter´s Movement in Frankfurt

Tour outside of Frankfurt:
The Jewish heritage of the ScHUM cities Worms and Speyer - the birthplace of Ashkenasi theology and culture (UNESCO World Heritage Site)

...and ask me for more!